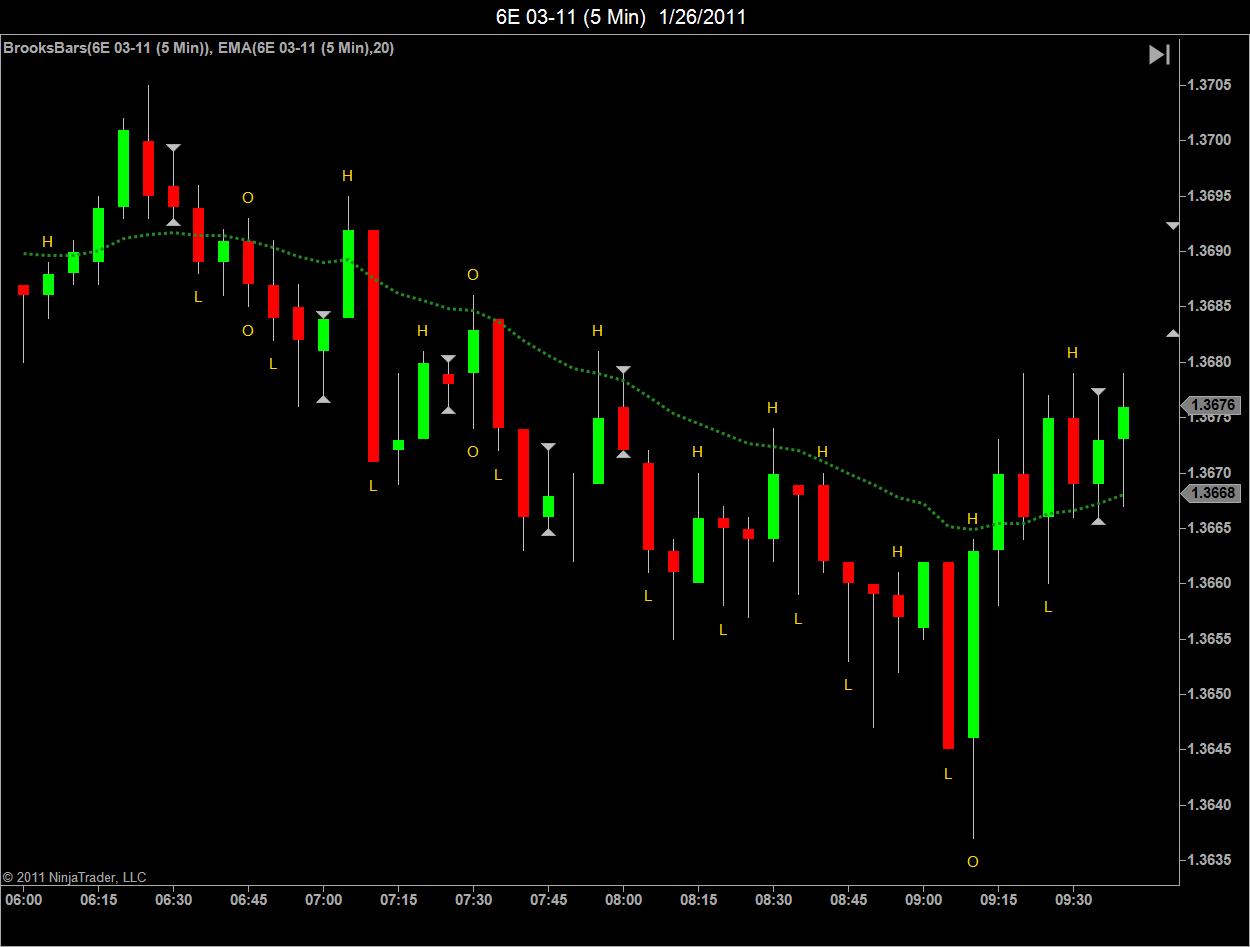 This indicator can be used to help learn the Al Brooks "bar system". It finds and labels H, L, Outside, and Inside bars.
- H/L Bars:
Finds and labels "H" and "L" bars with a text letter above the candle.
(does not count bars/legs...you'll have to do your own counting for L1 L2...H1 H2 etc.)
- Inside Bars:
Finds and flags "Inside Bars"....
(brackets the candle with Up triangle and Down triangle).
- Outside Bars:
Finds and flags "outside Bars"....default prints "O" at high and low of bar. Change setting to 'true' and the indicator will try to calculate either H or L for the outside bar value for you based on prior candle.
Color of text and triangle flags is completely configurable, as is the Font size/type, and 'offset spacing from the candle for text.
| | |
| --- | --- |
| Created By | photog53 |
| NinjaTrader Version | 7 |
| File Size | 3.3 KB |
| Create Date | 01/27/2011 |
| # of Downloads | 4855 |
Importing to NinjaTrader 7 is Easy!
To import your 3rd party app or add-on to NinjaTrader, simply follow these 3 steps:
Download the app or add-on file to your desktop
From the NinjaTrader Control Center window, select the menu File > Utilities > Import NinjaScript
Select the downloaded file from your desktop