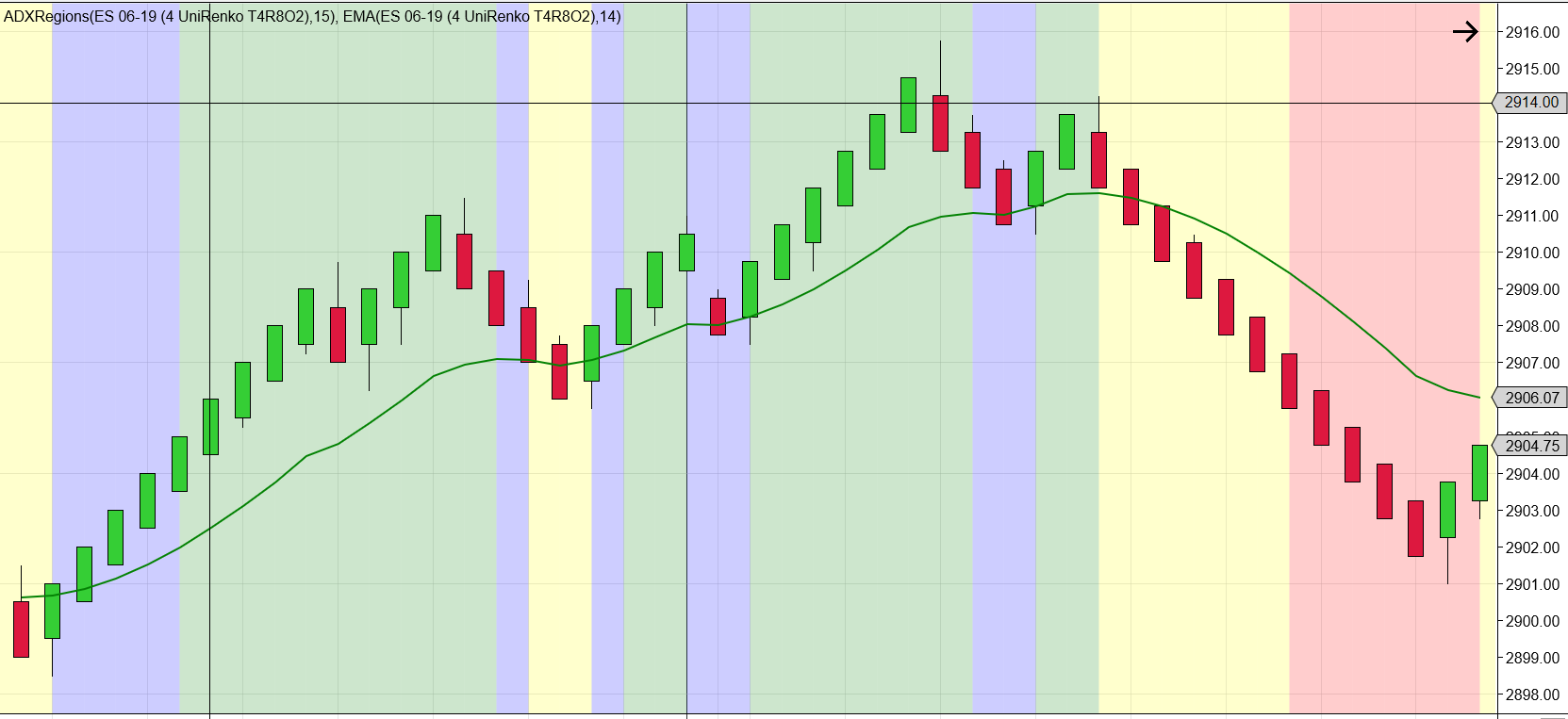 This is a very simple indicator. It reflects possible price trend and colors the chart based on the slope of ADX (14 Period) and EMA (14 period) of an instrument.
Green: Rising ADX & Rising EMA (Could be an uptrend)
Blue: Falling ADX & Rising EMA (Could be a slowing uptrend)
Red: Rising ADX & Falling EMA (Could be a downtrend)
Yellow Falling ADX and Falling EMA (Could be a slowing downtrend)
When ADX is below minimum ADX, no color
Minimum ADX value is customizable based on your preference. Default is 15.
This is merely a technical indicator and is not a trade suggestion by any means!!
You may want to use this as a confluence along with other indicators and signals..
This is my first attempt at custom developing indicators!! My apologies for errors if any. Feedback welcome!!
Use wisely!!
Happy Trading!!
| | |
| --- | --- |
| Created By | shanshan1001 |
| NinjaTrader Version | 8 |
| File Size | 7.0 KB |
| Create Date | 04/22/2019 |
| # of Downloads | 533 |
Importing to NinjaTrader 8 is Easy!
To import your 3rd party app or add-on to NinjaTrader, simply follow these 3 steps:
Download the app or add-on file to your desktop
From the NinjaTrader Control Center window, select the menu Tools > Import > NinjaScript Add-On…
Select the downloaded file from your desktop