Your Brain 2020: Are You Ready for the Next Level of Consciousness?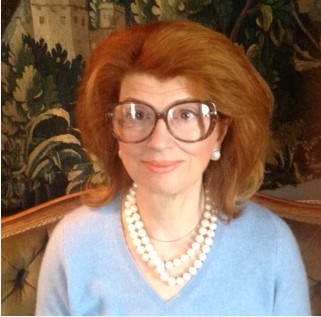 Date: February 20, 2020
Time: 4:15 pm ET
Presenter: Mercedes Oestermann van Essen
Company: Mental Strategies for Traders
If you are experiencing fear, anxiety and uncertainty in your trading life, you are not alone. Join Mercedes of Mental Strategies for Traders and discover how our minds are changing both as humans and as traders. Learn why these changes have a profound impact on our consciousness as well as proven strategies to better align with these shifts.
Practice a powerful brain harmonizing exercise which Mercedes teaches all her coaching clients, and discover new perspectives & new tools to help you thrive in 2020 and beyond.
In this session, the following topics will be covered:
Discover what is driving the epochal paradigm shift of 2020
Learn about brain coherence and responding to new environments
Understand the #1 challenge in your trading life today
See key strategies to reduce fear and build confidence
Create brain coherence in 5 minutes or less
Special Offer for Attendees:
All attendees will receive a FREE report: How to Improve Mental Performance, Increase Resilience and Have More Energy & Improved Focus: The science behind non-invasive neuro stimulation, the next frontier for your trading body and mind.
About Mercedes Oestermann van Essen
Mercedes Oestermann van Essen is a trading psychology and performance coach with over two decades of experience. She was trained at Commerzbank and has coached traders, entrepreneurs and military personnel to improve performance and navigate transition periods.
Her unique coaching techniques merge the wisdom traditions with the latest insights in neuroscience to improve mental performance. She is certified in a number of different healing modalities and has developed unique meditation techniques to improve brain coherence, emotional regulation and focus.
Register to Attend